Next Generation Imaging
Micro-scale applications are driving smaller and smaller optics with high-resolution image content. These cutting edge products are enabled by novel optical designs and leading-edge manufacturing processes.
Applications
Biomedical / clinical diagnostics & analysis
Robotic medical imaging
Dental / intraoral cameras
Remote industrial/visual inspection
AI driven devices
Augmented reality / picoprojectors
Integrated photonics coupling lenses
Extreme environment / remote imaging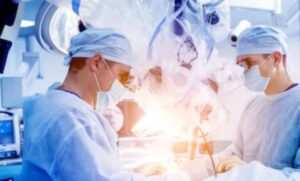 Gemini Optics is a leader in micro-optics
The design phase is critical for micro-optics systems as many early design choices affect the manufacturability, yield, and ultimately quality of the product.

With its experience with a multitude of extremely small optics, Gemini Optics has the capability to deliver complex micro-optic lens assemblies in compact spaces. We have extensive experience with the unique optical materials ideally suited for the critical micro-optics fabrication platforms, and we use in-house developed achromatic design techniques specifically for micro-optical lenses.
Technology Features
Custom multi-element micro-lenses
Optic diameters as small as 700um
Multi-layer antireflection coatings tuned to small geometries
Our opto-mechanical design processes properly match alignment tolerances for high-performance imaging and optimal production yields. These unique features of optical and mechanical design characteristics are vertically integrated to the assembly methods to maximize imaging characteristics while improving manufacturability.
We use a proprietary design-for-production methodology and internal optical alignment technologies to provide a process control that ensures our customers will receive the highest quality.
Vacuum part handling to assist critical and efficient alignment
Laser-feedback, airbearing alignment for high precision resolution
Clean air laminar flow hoods for pristine optics
Micro-optics application in emerging technologies: AR smart glasses
Emerging technology devices are giving rise to exciting micro-optics and aspheric lens designs.
We recently developed optics for augmented reality 'smart glasses' that required high-resolution and high-brightness image generation and projection in a tiny, and unconventional, package. For comfortable wear and stylish looks, these required extremely light-weight optics in confined-space requirements – one of our specialties.